Appointment of Tomas (Tommy) Amos Ganda Sithole as New Senior Adviser for Sports and Culture for the African Renaissance and Diaspora Network (ARDN)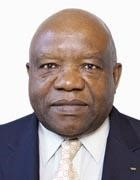 NEW YORK, UNITED STATES OF AMERICA, 18 September 2021. The African Renaissance Diaspora Network (ARDN) has appointed Thomas (Tommy) Amos Ganda Sithole as Senior Adviser on Sports and Culture for ARDN programs that support the United Nations' Sustainable Development Goals (SDGs). Effective from July 9th, 2021, Mr. Sithole will support ARDN's work in popularizing the Red Card Campaign within the global athletics community and promote the Red Card campaign in Zimbabwe as ARDN works towards attaining one million signatures by the FIFA World Cup in November 2022 in Qatar. He will also serve as ARDN's liaison to the world of E-sports and assist in developing, implementing, and promoting ARDN's programs under Dr. Djibril Diallo, ARDN President and CEO.
Mr. Sithole is from Mutare, Zimbabwe, with over forty-five years of working experience in sports and journalism. He has served as a journalist in Zimbabwe; Executive Director of the Development – a renowned Zimbabwean Newspaper; Sports Administrator in Tanzania, Zimbabwe and Switzerland; and as a Director of the International Olympic Committee (IOC) in Lausanne, Switzerland, with a specific focus on empowerment of women and girls in sports. From 2002 to 2014 he headed IOC's global education program dubbed "Olympic Values Education Program," leading him to successfully campaign for IOC's membership on the United Nations General Assembly.
The African Renaissance Diaspora Network is proud to have Tomas (Tommy) Amos Ganda Sithole as part of the ARDN family as ARDN continues to spearhead the "Pathways to Solutions" initiative, a special project for the United Nations to popularize the Sustainable Development Goals (SDGs), in collaboration with various United Nations agencies, governments, civil society, academia, the private sector, and the world of sports and culture. It is within this framework that ARDN launched its "Red Card Campaign," seeking to give a Red card to all forms of discrimination and violence against women and girls. DR. Djibril Diallo, applauds "the robust experience and expertise Mr. Sithole adds to the dynamic ARDN team and believes this to be the beginning of great strides towards achieving ARDN's strategic goals."
Media Contact: Arlene Katzive, Director of External Relations, ARDN, arlene.katzive@ardn.ngo
---
ARDN is an internationally operating NGO headquartered in New York, with the status of a United States 501(c)(3) public charity. ARDN's mission is to accelerate the attainment of the African renaissance by advocating for and supporting United Nations programs and priorities. To this end, ARDN mobilizes the passion of government, educators, artists, intellectuals, the private sector, civil society and youth, using the power of art, sport and culture as vectors for creating a better world. ARDN serves as the Secretariat for the Global Alliance of Mayors and Leaders from Africa and of African Descent.