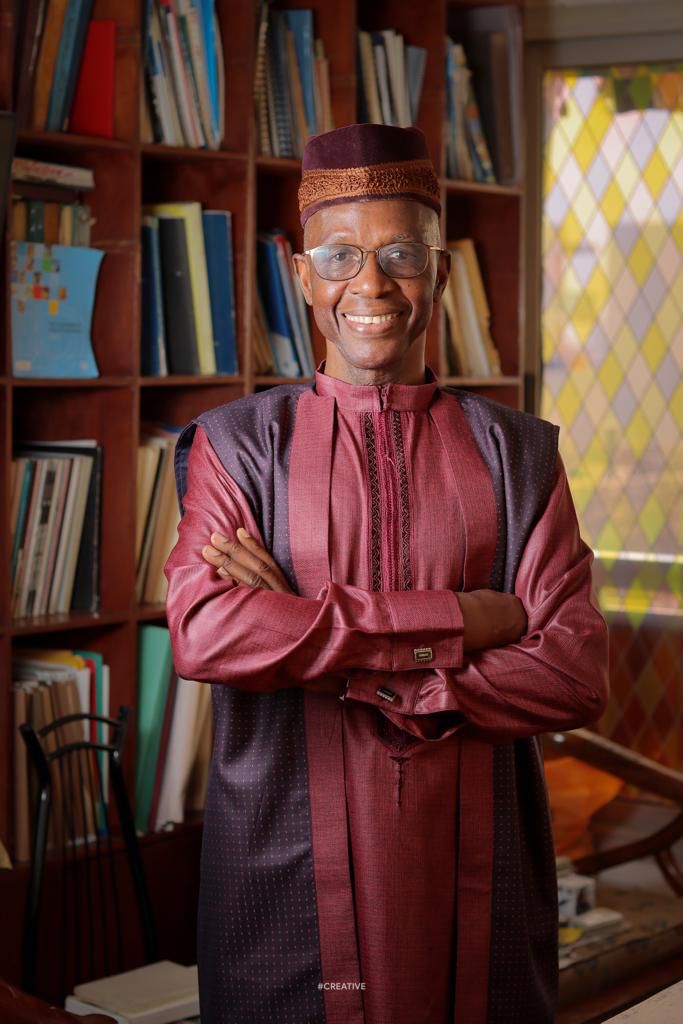 New York, NY – September 15, 2023 – Get ready for a groundbreaking event that's set to redefine the future of business, ignite climate action, and empower women! The 5th Africa Open for Business Summit is poised to captivate on September 21, 2023. Under the theme "Women of Africa and the Diaspora and the Fight for Climate Justice," this year's summit will take place at the iconic Armenian Church in the heart of New York City.
Dr. Djibril Diallo, the dynamic President and CEO of ARDN (African Renaissance And Diaspora Network), is enthusiastic about the upcoming summit. He stated, "Our Summit is at the forefront of one of the most critical challenges of our time – Climate Justice. The remarkable individuals at this summit aren't just talking; they're actively driving change and proving that the fight against climate change knows no boundaries."
He emphasized, "Africa Open for Business also aligns with the Pathway to Solutions Initiative, supporting the realization of Sustainable Development Goals."
The summit features an impressive lineup of speakers, including Guest of Honor Nomusa Dube-Ncube, Premier of KwaZulu-Natal, Republic of South Africa; Eric Muli, CEO of Lipalater, Kenya; the Honorable Rita Jo Lewis, President & Chair of Export/Import Bank (USA); Idrissa Doucoure, CEO of GCIB Africa; Samson Arega of Ethiopian Airlines; and Fatma Samoura, Secretary General of FIFA. Expect more exciting speaker announcements that will inspire and empower attendees.
The summit's focus includes sustainable corporate practices, expanding job opportunities in Africa and its diaspora, and harnessing diverse perspectives to shape the future of business, trade, and development across Africa. Its central mission is to drive women's leadership in the private sector and create equal opportunities for women and girls amid the challenges posed by climate change.
Dr. Djibril Diallo highlighted the collaborative efforts that made this visionary summit possible, inviting interested participants to register through their user-friendly online platform and be part of a historic difference at the Africa Open for Business Summit.
This is more than just a summit; it's a beacon of hope, a catalyst for change, and proof of the extraordinary potential when visionary minds unite. The countdown to September 21, 2023, begins now, and Africa Open for Business is your ticket to a brighter future.
**Media Contact: **
Arlene Katzive
arlene.katzive@ardn.ngo
1-917-613-6616
About ARDN
ARDN is an internationally operating NGO headquartered in New York, with the status of a United States 501(c)(3) public charity and partnership agreements with the United Nations.
ARDN's mission is to accelerate the attainment of the African renaissance by advocating for and supporting United Nations programs and priorities. To this end, ARDN mobilizes the passion of government, educators, artists, intellectuals, the private sector, civil society and youth, using the power of art, sport and culture as vectors for creating a better world. ARDN serves as the Secretariat for the Global Alliance of Mayors and Leaders from Africa and of African Descent.
**About Africa Open for Business Summit: **
The Africa Open for Business Summit is a flagship event that unites visionaries, thought leaders, and change-makers from around the world to inspire, innovate, and drive transformation in business, climate action, and women's empowerment across Africa and its diaspora. For more information and to register, visit: www.ardn.ngo